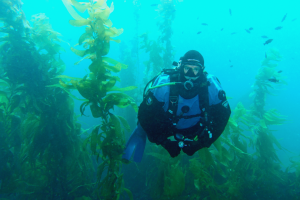 Paradise Dive Club is grateful to our sponsors for their generous contributions and their ongoing efforts over many years to support our club members. They make a difference to us and our sports.
Please consider them for your next business and drop in to see all the many things they offer our local diving community.
Santa Barbara Aquatics
Facebook
Email
5822 Hollister Ave
Goleta, CA 93117
(805) 967-4456
Provides SSI scuba instruction in an indoor heated pool. Equipment sales, rentals and repair. Monthly dive trip charters on the Spectre out of Ventura, CA.
Truth Aquatics
Website
301 West Cabrillo Blvd.
Santa Barbara, CA 93101
(805) 962-1127
Provides single and multiday open boat trips and charter trips to the Channel Islands year round out of the Santa Barbara harbor on three custom built dive boats: Truth, Vision, and Conception.
Channel Islands Dive Adventures
Website
Email
(805) 469-7288
Channel Islands Dive Adventures (CIDA) organizes local scuba trips and international scuba vacations, promotes diver safety, and offers reasonable prices.
Blue Water Hunter
Website
117-D Harbor Way
Santa Barbara, CA 93109
(805) 294-0013
Blue Water Hunter specializes in freediving and under water hunting but also provides SCUBA instruction, gear, and organizes diving & hunting trips on the Peace Boat out of Ventura.
The Eagle Inn
Website
232 Natoma Ave
Santa Barbara, CA 93101
(805) 965-3586
The Eagle Inn is a boutique hotel located in West Beach, just steps away from the dive boats and only a ten minute walk to State Street in downtown Santa Barbara. Included in the price is breakfast, internet use, parking and free use of our beach cruisers.