Paul Bullock – President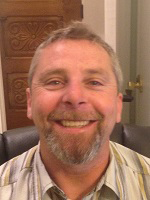 In 1981 I moved from Blackpool, England to Santa Barbara California. I went to University in Manhattan at NYU Stern School of Business and graduated with a BS in 1990. I was first SCUBA certified in 1991. Over the years I continued my dive education at Ventura College and became NAUI instructor in 2002. I worked as a claims adjuster for State Compensation Insurance Fund in Oxnard. 1992 – 1999 My wife and I co-owned Cal-Leaf, Inc. in Burbank Ca. We were an herbal tea and private label health food manufacturer. 1999-2002 We started The Ventura Surf School in 2002 and offered surf, SCUBA and snowboard lessons and ran a very successful kids summer camp 2002 – 2006 I am now the General Manager of The Eagle Inn, a boutique hotel in West Beach Santa Barbara. Married to Lisa in 1997. 2 kids, Cassidy and Charlie. My hobbies are: SCUBA diving, mountain biking, surfing and boating.
---
Tim Doherty — Vice President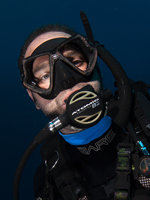 I moved to Santa Barbara in 2009, taking the long way via Florida, Hawai'i, Pennsylvania, Illinois, Canada, England, and Zambia. I earned dual bachelor's degrees in Psychology and Computer Science from Temple University in Philadelphia and currently work as a Software Architect for Agilysys at their Goleta office. I got certified in 2001 while living on Maui, and went as far as PADI DiveMaster certification there in 2006. I thought about doing an instructor cert but decided to keep work and fun separate. I took up underwater photography in 2005, and despite my modest equipment I was published in the New Yorker magazine in 2009. I currently live in Goleta with my wife, and my 2 kids and her son on weekends. My hobbies are SCUBA, photography, playing piano/keyboards, cooking, and movies.
---
Jim Axtell — Treasurer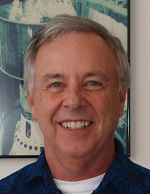 Jim started diving in 1969 and had received his Advanced Diver Certification. He's a Mechanical Engineer and is married with 2 grown children.
---
Richard Cirincione — Secretary
More information coming soon.
---
Ludovico Cavedon — Membership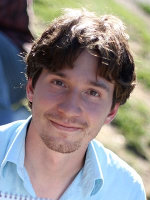 I moved to Santa Barbara in 2008 from Italy. I love the outdoors and got my first SCUBA certification in 2012. I have been diving whenever I get an opportunity, out of the beaches of Santa Barbara, at the Channel Islands, in Italy, in Maui, in the Sea of Cortez.
After arriving in Santa Barbara, I received a Master from UCSB and I am now working in a local computer security startup.
---
John Henderson — Sergeant At Arms
More information coming soon.
---
Juan Beltranena — Entertainment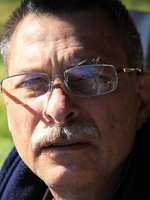 I came to Santa Barbara County with my wife Tish in 1985 and raised our four children in Santa Ynez. I am a California licensed Architect and Certified City and Regional Planner. I graduated from Cal-Poly –SLO and the University of Notre Dame, Indiana. I work at Santa Ines Planning – a land use consulting firm, we do site planning, design, architecture and development management. After a successful 15 year career at UCSB, I directed the design of the new UC Merced Campus. Later, I was Director of Planning Design and Construction for the new CSUCI campus in Camarillo. I've worked on projects at Santa Barbara City College, Westmont College, Music Academy of the West, and Cottage Hospital. I managed the County Park's Department "Capital Projects Program" which included Cachuma Lake, Jalama Beach, Goleta Beach, Arroyo Burro Beach and Rincon Beach parks. I was a founding member of the Paradise Dive Club and served on the board as President, vice-President and SOA. I began diving in Lake Atitlan, Guatemala, and was certified by Ed Stetson in 1995. I have a Rescue Diver Certification and have over 200 dives in my log book.
---
Jan Fejt — Social Media
More information coming soon.
---
Gary Justice — Publications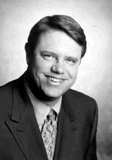 I am a retired lawyer who now lives on an organic farm in the hills of
Goleta. We grow an exotic fruit crop called Australian Finger Lime.
Among other uses, the fruit is distilled into a vodka by a distillery in
Buellton. I have been diving since 1990, and have a rescue diver certification. While local kelp diving is still a favorite for me, I have also done dive trips to Palau, Fiji, Australia, Indonesia, Hawaii, Bonaire, Grand Cayman, Belize, St. Lucia and the Bahamas. I am a Board Member of the Reef Check Foundation ("Reef Check") and for seven years was the Board President of that organization. Reef Check is a "citizen science" organization which uses teams of specially trained volunteer recreational scuba divers to monitor the health of both coral reefs around the world and California's rocky reefs. The Reef Check California part of the program is the only organization which monitors the entire California coast on a sustained basis each year. Reef Check volunteers must undergo four days of extensive training in order to get their volunteer certifications, and refresher training is required every year. Several members of Paradise Dive Club are also Reef Checkvolunteers.