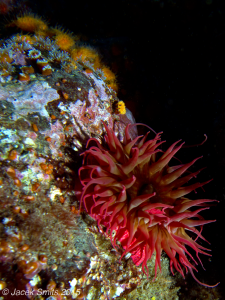 Paradise Dive Club holds its meetings on the last Tuesday of each month in the meeting room at the Zodo's Bowling Alley, on Calle Real. Officially the meeting starts at 7 pm but feel free to come early and enjoy dinner with other club members and do some socializing. The meetings will generally include announcements by the president, review of upcoming events, a raffle of scuba related prizes, and a guest speaker.
Membership is $25 per year for an individual and $40 per year for a family. To become a member, first join our Meetup group. There you can download the memberhip application/renewal PDF and pay your dues.
In addition to our Meetup group, we also maintain a Facebook page where we post club events and news, or  interesting scuba related links to other web sites to keep our members informed.
Questions? Send email to…