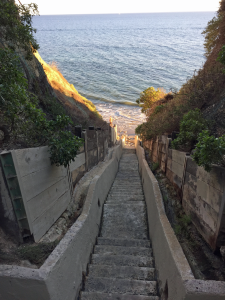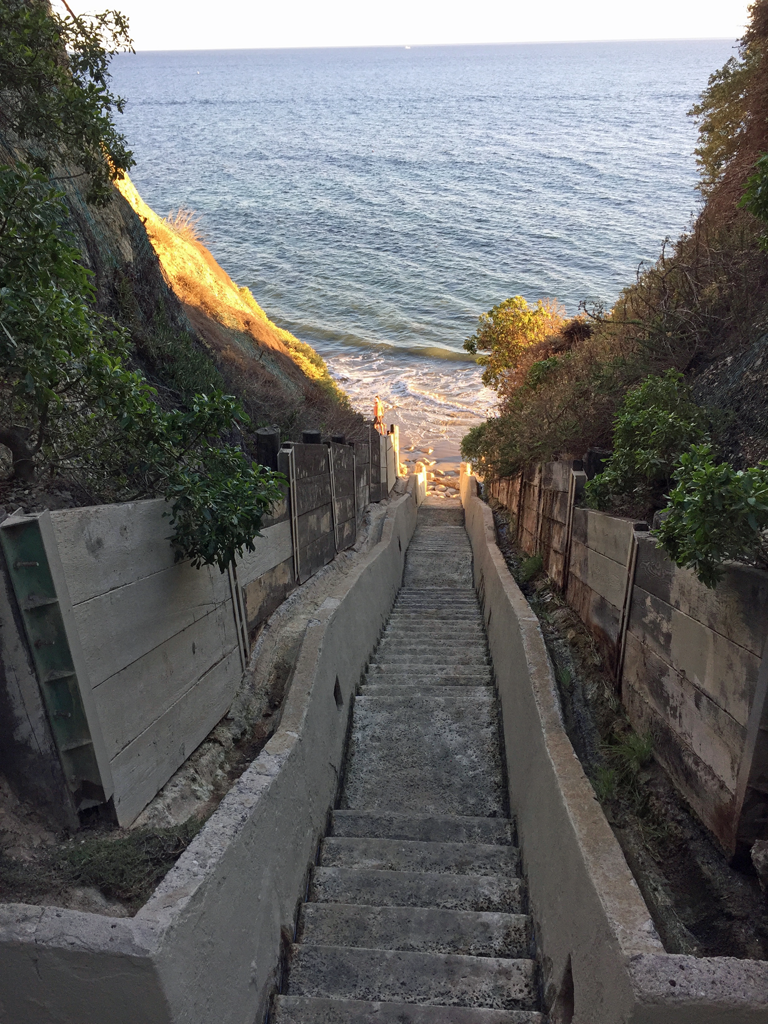 Dive Site: Despite its ominous name, this dive site has nothing on Mesa Lane. There are actually only about 150 steps. It is known for the diving it offers. You assemble your gear at your car on top of the bluff and walk down the steps. The dive is just about straight out from the steps to the beach. Generally it has plenty of fairly healthy kelp that attracts a lot of wildlife which makes it an interesting dive. The dive is made up of a couple of parallel rocky reef structures that run parallel to the shore and is covered with starfish, anemones, urchins and nudibranchs. Other marine life that can be found here are harbor seals, leopard sharks, shovelnose guitarfish and a wide variety of other fish such as perch, kelp bass. Visibility is hit and miss but on a good day this is an amazing dive.
Difficulty: Generally this is an easy dive but it is important to do this dive at high tide so that you can avoid most of the uneven rocks during the entry. Make a careful entry with small steps feeling the bottom as you move along. The diving depth will primarily be in the 15-25 foot range.
Amenities: This site offers no amenities.
Parking: There is limited street parking. Generally enough for 5 or 6 cars, but it is also a popular spot for beach goers
Directions: From the 101 Freeway (coming from the south or the north), take the Carrillo exit. Turn left if you were driving northbound, right if you were driving southbound. Go up and over the hill (Mesa), cross Cliff Drive onto Meigs Road. This will turn into Shoreline Drive. After about half a mile, turn right onto Santa Cruz Blvd. (Google Maps).