December 1, 2015: This is still a draft document.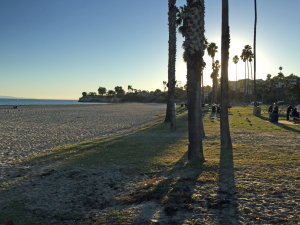 Dive Site: Leadbetter Beach is an easy dive site with great accessibility, shallow depths, low currents and surf, and an easy beach entry. Located west of the marina and parking cost is based on time.
Difficulty: This is an easy dive with a gradually sloping sandy bottom for entries and exits.
Amenities: It has picnic spots with barbecue grills.
Parking: There is ample parking but it is not free.
Directions: Driving south on the 101,